Installing PDF Annotator is just two easy clicks
First, download the setup from our Download page.
Double click the downloaded PDFAnnotatorSetup.exe file to execute it.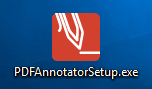 Windows will probably first ask for your permission to run this setup with administrative privileges. Choose Yes to allow it to execute.
In the PDF Annotator Setup, if you agree with the Terms of License, all you need to do is to press Install.
(This will install PDF Annotator with all optional components into a default location. If you prefer to install to a different location or select the components to install, press Options... instead of Install.)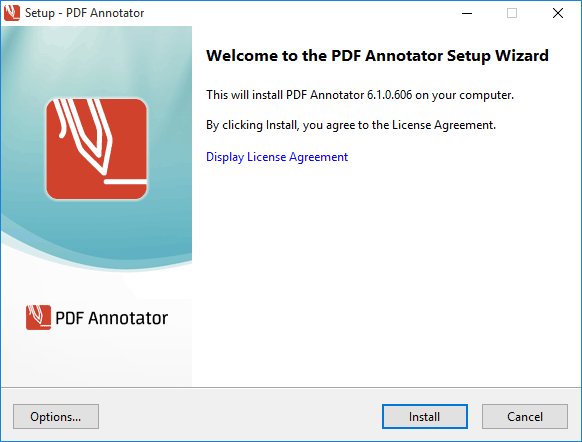 Please wait a moment while PDF Annotator installs.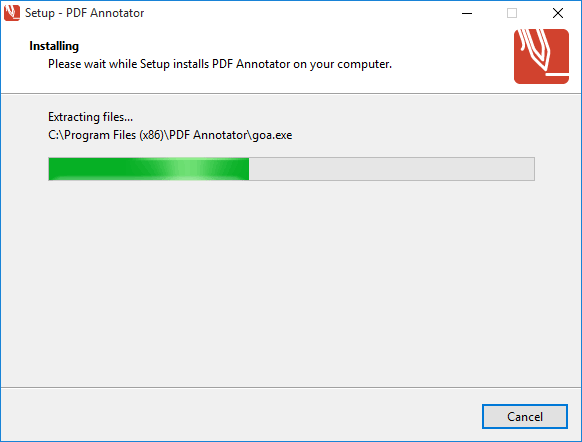 Finally, make sure that the Launch PDF Annotator checkbox is checked and press Finish.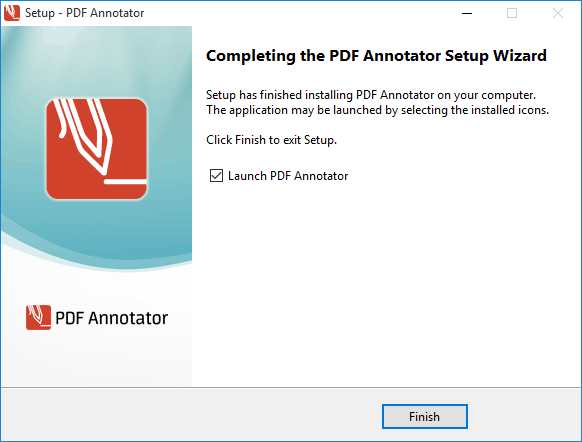 That's it! Enjoy PDF Annotator!
Did you already buy a PDF Annotator license? Continue here to enter your license information.