Set up Windows to highlight the current mouse pointer position by pressing CTRL.
While presenting with PDF Annotator, the mouse pointer can sometimes be hard to find for your audience.
For example, if you have chosen a pen tool in PDF Annotator, the mouse pointer is just a small dot (the tip of the pen), which can be hard to find. (The operating system displays the mouse pointer, that's why we from PDF Annotator have no influence on this.)
Also, sometimes you want to point your audience to something on your current slide.
In those situations, a handy feature, built into Windows, comes to the rescue: You can set up Windows to highlight the current cursor position by pressing the CTRL key.
To enable this Windows feature, press the Windows Start button, and select Settings.
Under Windows Settings, select Devices.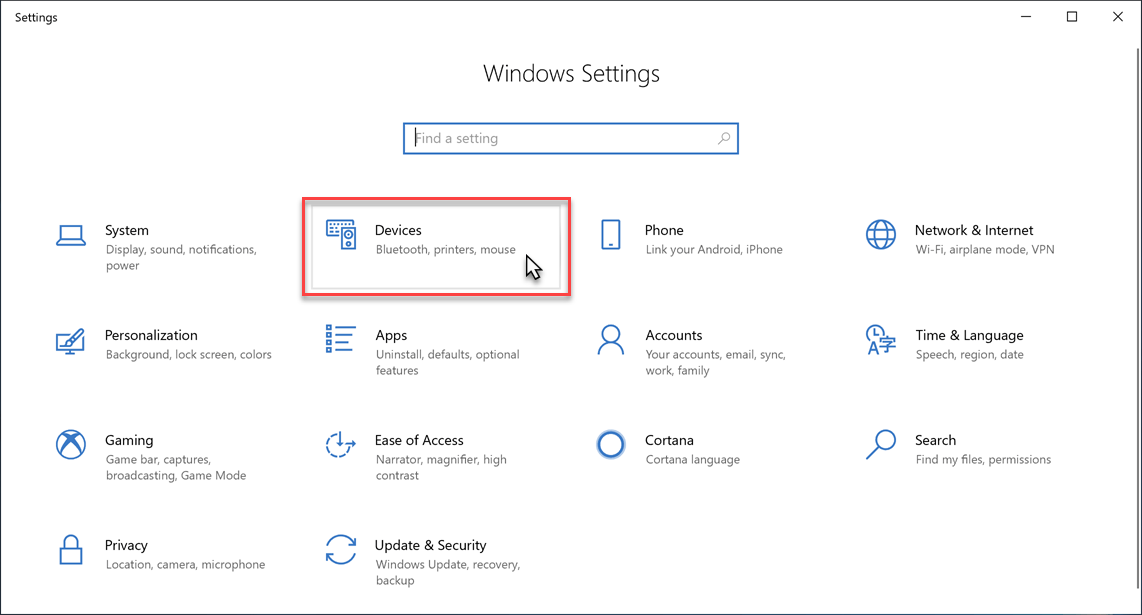 On the navigation bar on the left, under Devices, select Mouse 1.
Click Additional mouse options 2.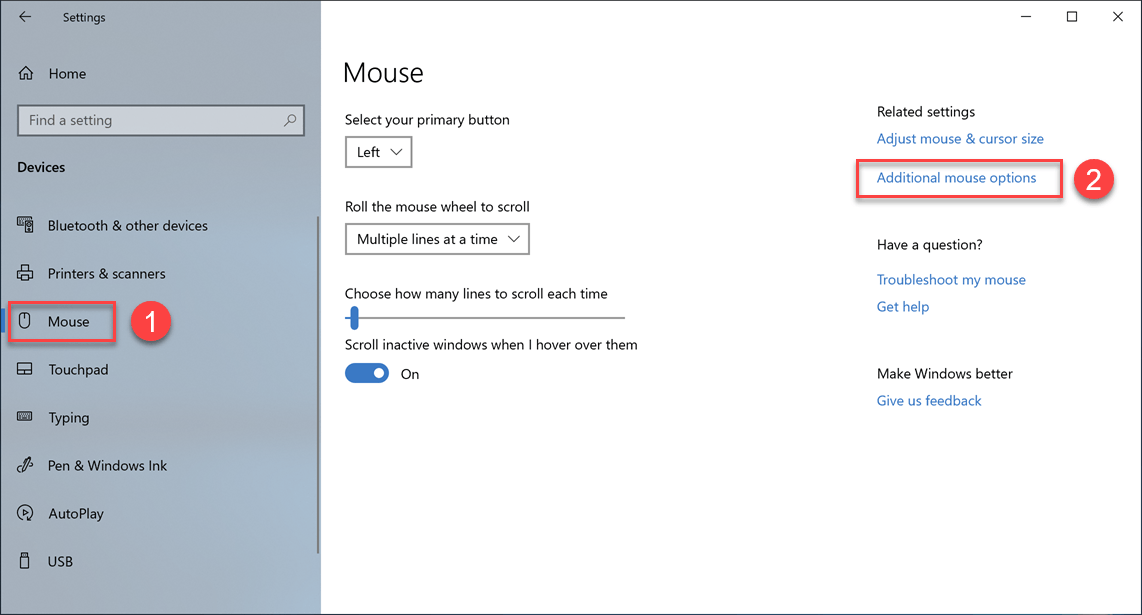 On the Mouse Properties dialog, select the Pointer Options tab.
On the Pointer Options tab, check the Show location of pointer when I press the CTRL key option and click OK.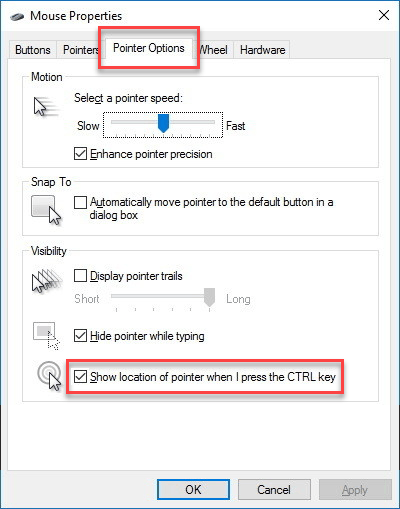 Now, let's try it!
Press the CTRL key to see how Windows highlights the cursor position by drawing concentric circles around it. It is now easy to locate the mouse position, and you can easily point your audience to it.